I've decided to do a regular feature on this blog called "YouTube Flute Favourites" where I pick 2 performances or recordings on YouTube that I have enjoyed listening to with a small review of each.    These may vary from concerts, master classes, or studio recordings.
YouTube is a wonderful platform for people to share their work.  I'm afraid I'm not a fan of the pop song covers that seem to be so popular (call me old-fashioned), so I have chosen performances that really elevate the standard of flute playing to something really classy and dignified.  The following two choices are videos that are inspiring to me.  I thought I would share the reasons why: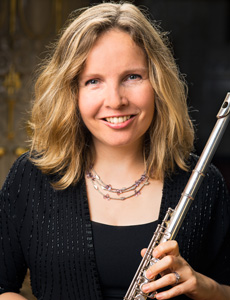 Perhaps a little biased here, since I studied with Lorna in Canada, but this video never fails to inspire me.  The purity of Pittsburgh Symphony's principal flute Lorna McGhee's tone and the colours she paints with it are amazing.  Her phrasing, articulation and the reaction in her sound are also mind-blowing!  Every gesture is delivered with 100% conviction which make her story-telling so vivid and expressive.   I filmed this at the Royal Academy of Music's Dukes Hall when Lorna was the BFS Premier Flautist for their series of recitals at RAM.  I'm so glad I had the chance to listen to this.  Enjoy!
2. Sébastian Jacot – Gaubert Ballade
This is a video from about 5 years ago.  Sébastian Jacot recently won 1st prize at Munich ARD and at the Kobe and Nielsen Flute competitions.  (You can read my blog on flute competitions here).   In this video, you get transported to a beautiful summer's day – the tone is warm and expressive with a natural vibrato and singing lines.   The acoustic of the hall has no dryness to it whatsoever, but Jacot's articulation is still clear.   Many people comment on the wooden flute making such a big resonant sound – I wish there was a flute that had that magical power!  Actually, it is simply excellent flute playing.    I think Gaubert himself would be happy to hear this recording.
I hope you also enjoy these recordings.    If there are some recordings that you really love, let me know in the comments section and I will check them out.
Thanks for reading and happy fluting!